My wife has now declared that there is more Jeep in the scrap pile than there is in the garage. I'm calling this an exaggeration since most of the new panels are in the garage even if they are not attached. But I see her point.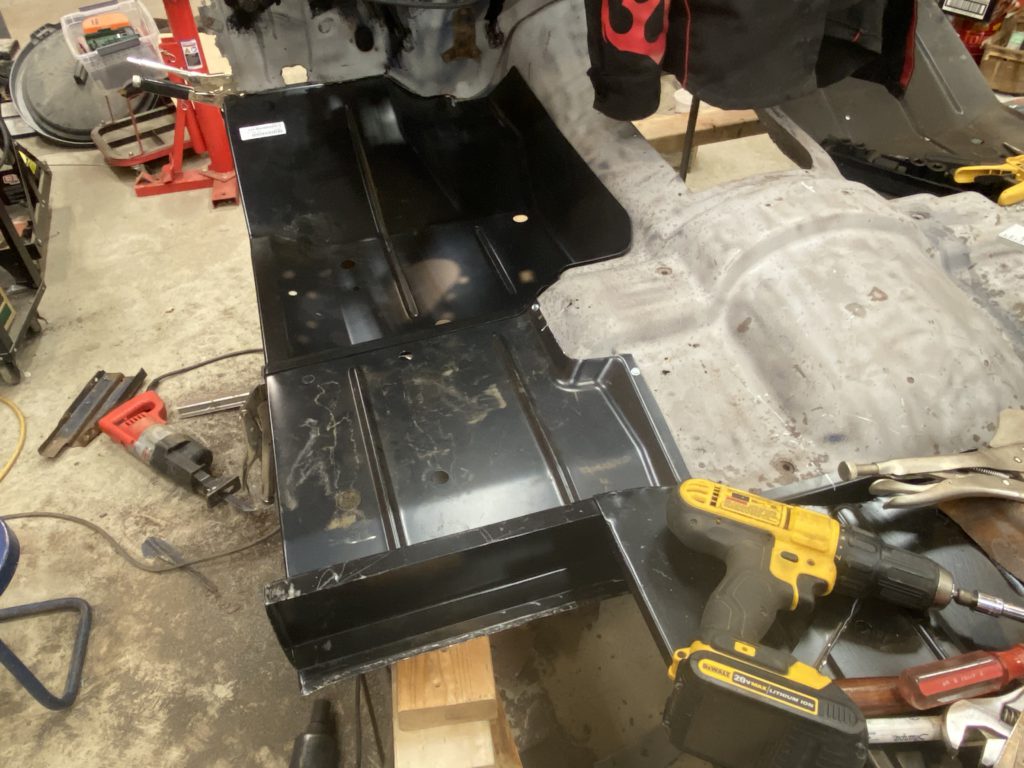 Now that I have the final floor pan section I have been working on the drivers side install. The Key Parts panels so far are fitting really well, so once I finish cleaning up the main crossmember that runs side to side under the floor and patching the bottom lip on the firewall these should be good to weld in.
I'm slowing down a little on the project for a couple reasons. First, it's spring, so there are other projects competing for my weekend time. The lawnmower needed the carburetor rebuilt, the garden needed plowed, and the grass grows faster than you can mow this time of year. And second, I'm coming up on a roadblock of undelivered parts. I'm hoping if I finish the floor in the next week or two I will be able to move right on to assembling the rest of the tub.
I cancelled my original order for the drivers side wheel housing and both front toe board supports, and re-ordered them from Quadratec. I understand things being backordered right now with everything going on with the Corona Virus lockdowns, but I feel like I have been getting the run around. I was charged for 2 items that were supposed to be in stock and ready to ship 3 weeks ago, but still haven't. I'm holding out hope the cancellation goes as it should, but I don't have a lot of faith in them right now.